about
Wakan Film Productions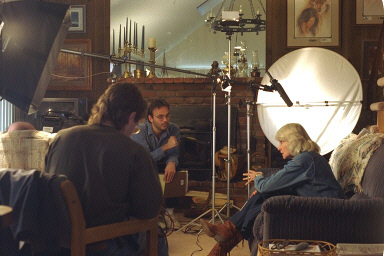 Founded in 1994, Wakan Film is a multi-award winning and San Francisco Bay Area-based film production company that seeks to make artistically and financially successful films that serve humanity and the Greatest Good.
"Wakan" is a Lakota Native American word meaning "having qualities of the Great Spirit ," "done in the spirit of the Great Spirit," or "sacred".
Wakan Films' only aim is to serve the Greatest Good and the Highest Will, and to uplift humanity through filmmaking. To help better serve this end, Wakan Films is organizing as a non-profit foundation (the "Wakan Foundation for the Arts") in February 2000.
Producer-Director Khashyar Darvich, David Mueller and others involved in Wakan Films strive to involve the best producers, crew, actors, and other film professionals in their film projects, and select film professional who also share Wakan Films' vision to serve humanity through filmmaking.
Wakan Films has won over 21 awards, and has had their work broadcast nationally. One of their current documentaries is about a woman named "Peace Pilgrim," who walked over 50,000 miles across America for peace from 1953 until her death in 1981. Interviews for the Peace Pilgrim documentary include His Holiness the Dalai Lama, Dr. Maya Angelou and others.