Producer, Director, Writer
DAVID MUELLER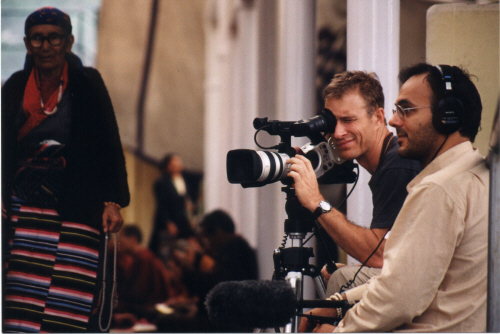 (above and with camera) Producer-Director David Mueller filming at the Dalai Lama's temple in Dharamsala India for the Peace Pilgrim documentary.
DAVID MUELLER (Producer, Director) is Co-Producing and Directing several projects with Khashyar Darvich including "Peace Pilgrim: waking 25,000 miles for peace", "Synthesis Dialogues with the Dalai Lama", "Attitudinal Healing," "Coach Parks" and others. He has directed numerous television shows, commercials and documentary projects, and has won 15 awards. Among his directing achievements in television are Fox's "New York Undercover" and CBS's "The Wright Verdicts," both of which he left because he was dissatisfied with their violent content. His commercial work includes national spots for Panasonic and Pacific Bell. He has also written, produced and directed 15 documentary and corporate projects, including a previous video on Peace Pilgrim completed last year. The 120 hours of footage compiled for that film is being incorporated into the current project. Outside of film, Mueller has served as project manager on the "Five Continent Spacebridge," a satellite link between the heads of state in six countries on five continents in an effort to promote peace. He is also the co-founder of Project Nepal. Mueller holds a Certificate of Film from New York University and lives in Palo Alto, Calif.
You may email David personally at: David@wakan.com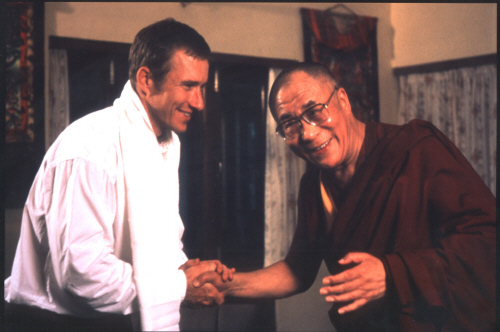 David receiving a blessing scarf from His Holiness the Dalai Lama after a filmed interview for the Peace Pilgrim documentary.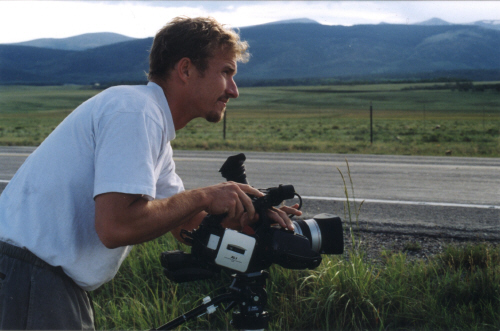 David filming in the Rocky Mountains of Colorado for Peace Pilgrim. Here, David combines two of his loves: filmmaking and the outdoors.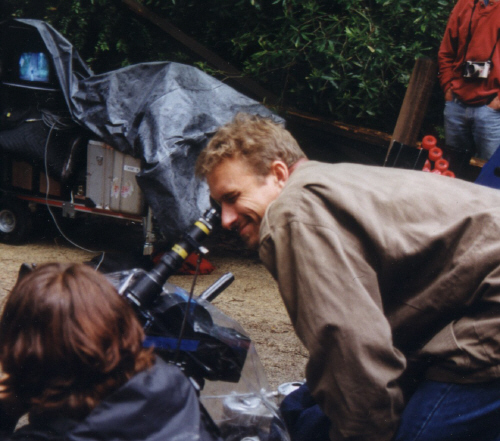 David as director on the set of "Saving the Redwood Forests"-- a PSA that has won 15 awards, and is airing on television in California.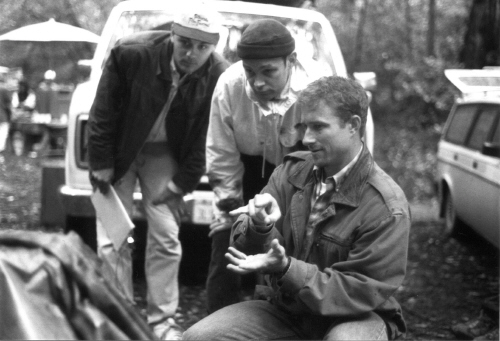 David directing on the set of "Saving the Redwood Forests".
---
TO Wakan Films HOME PAGE? Or read the detailed bio below?
A More Detailed Biography: